How it works for buyers
Opening doors for everyone. It works your way
When you use Bōde to buy a home, we make sure you are armed with all of the information and data you need to purchase the home of your dreams. You will have access to a simplified buying process so that you can make the decisions only the homebuyer can make. When you buy using Bōde - we don't charge you (or the seller) a cent. When you buy a home from a Bōde seller, you will get the entirely modernized home purchase experience.
Select your location to see how Bōde works
Search listings
Browse all listings on the market including Bōde listings. Choose the neighbourhoods you're interested in, rank what's important to you, and get real-time updates on new listings that match your search criteria.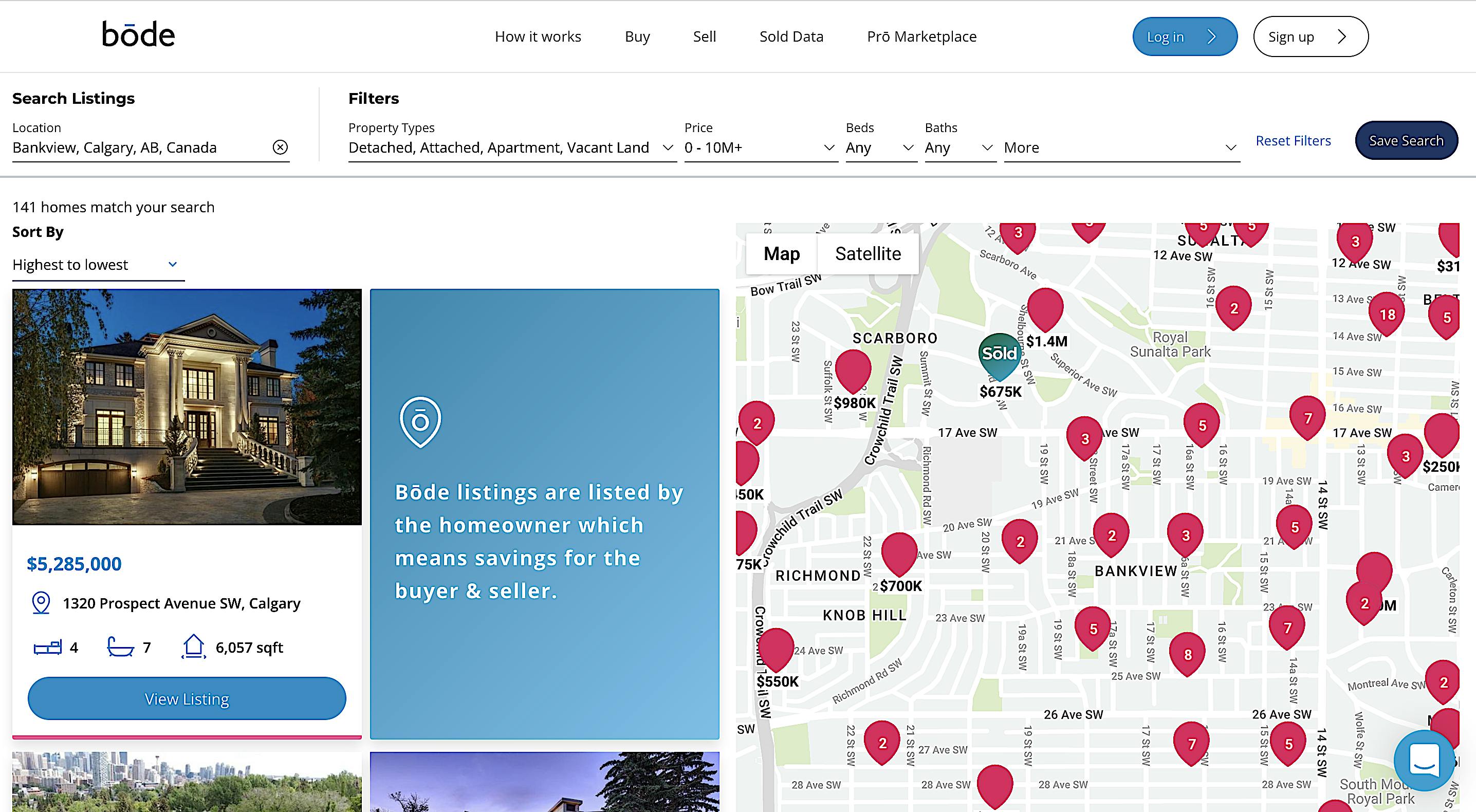 Set up your free account
Create your profile and get instant access to next-level research with Market Data, Sold Data, and Comparables that will help you evaluate listings in a whole new way. You can set up a Saved Search so that your perfect home can find you.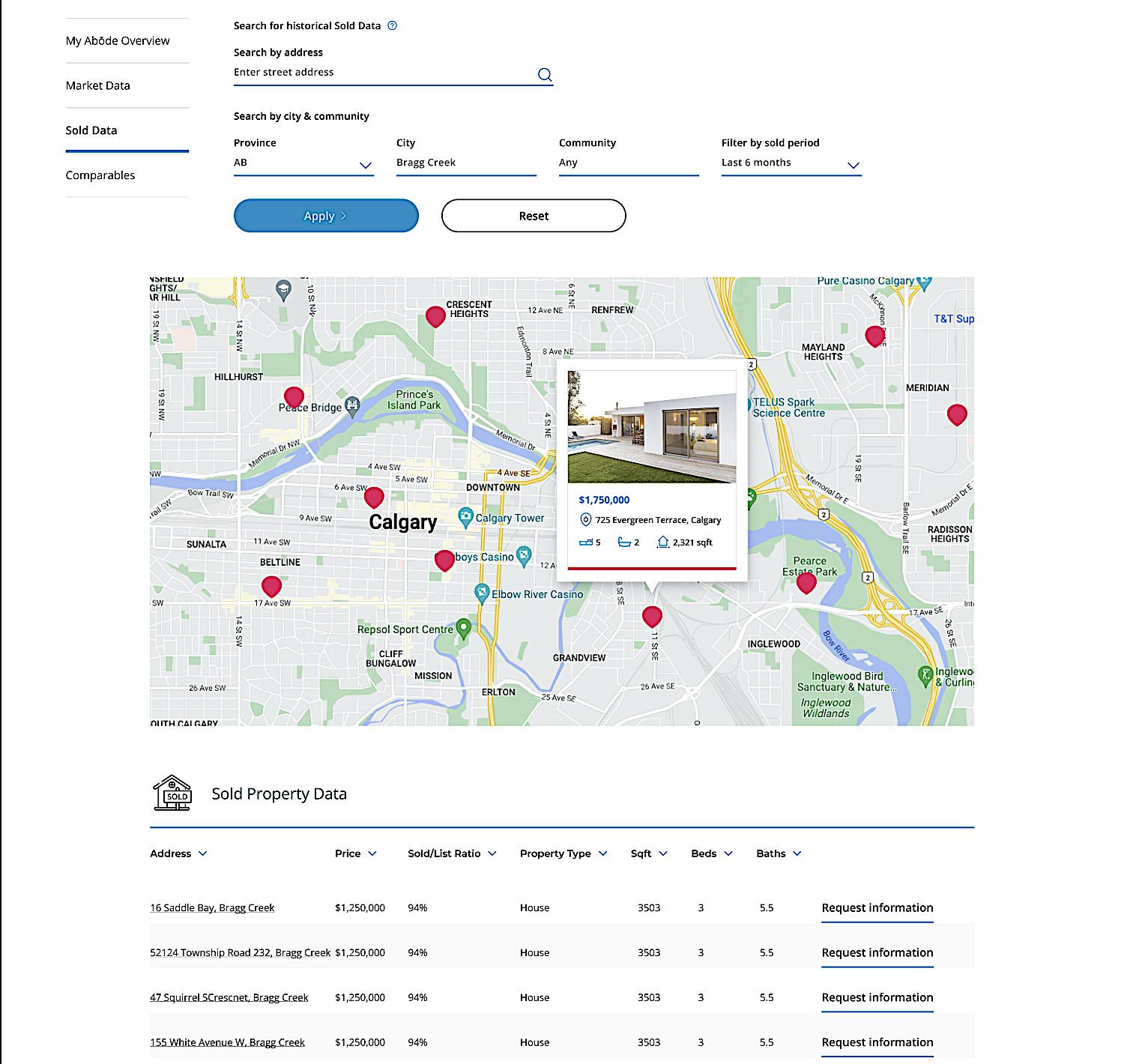 Visit the home
Simply request a viewing with a few clicks that already work for the seller's schedule on a Bōde listing. Directly ask questions to the owner anytime, through the Bōde messaging tool. Reach out directly to the seller's agent to view an MLS®* home.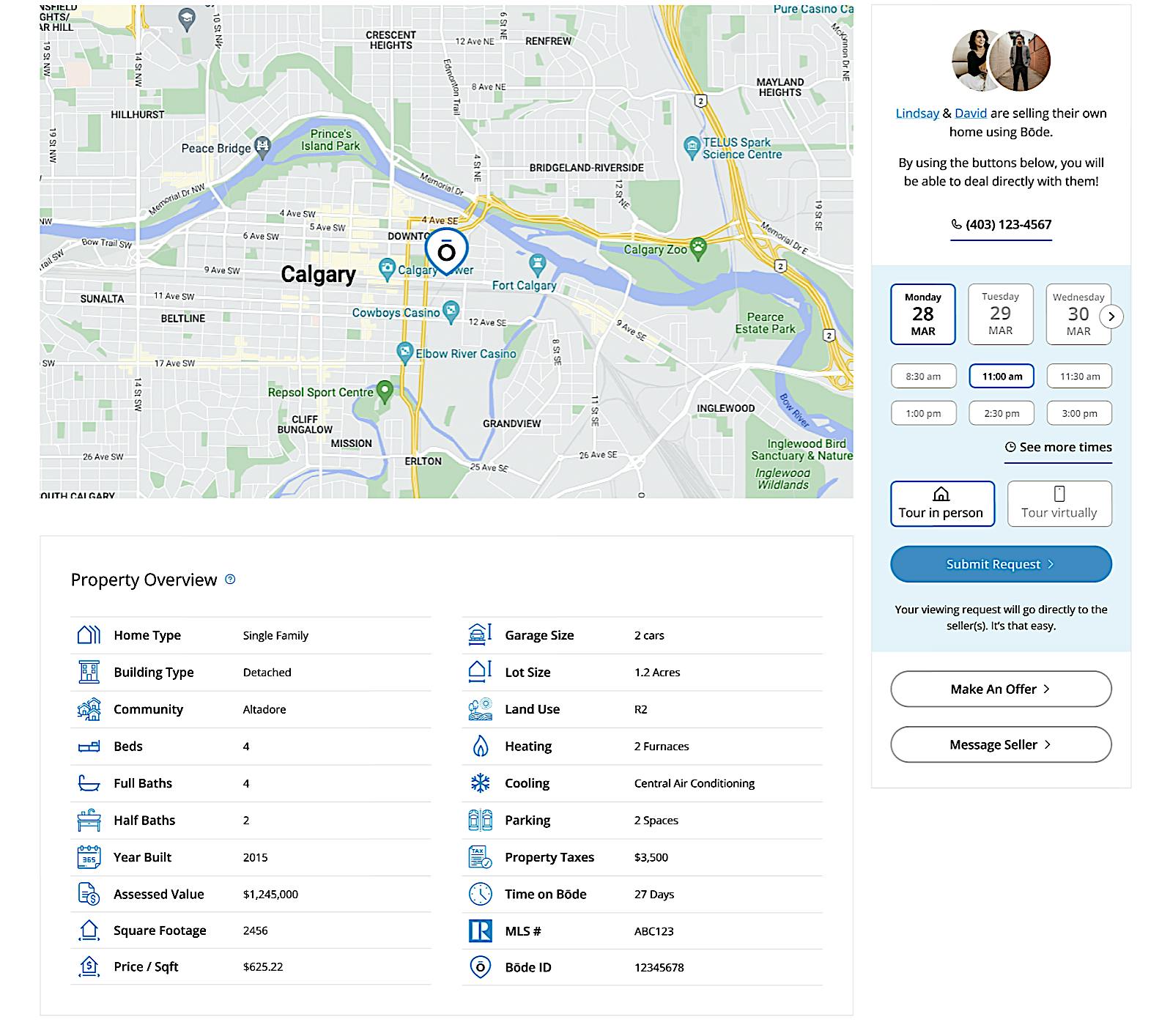 Make an offer
Dive into Sold Data and Comparables to make a data-backed offer. Simply, and securely, fill out the details of your offer directly through Bōde and confidently submit it to the seller. Easily modify your offer and chat with the seller on any device, while avoiding extra paperwork and awkward in-person conversations.
Finalize the deal
When you've come to an agreement on the terms, your contract is automatically drafted for both parties to agree, and Bōde securely accepts your deposit. Once conditions are removed, we package up all of the necessary information for your lawyers to complete the purchase.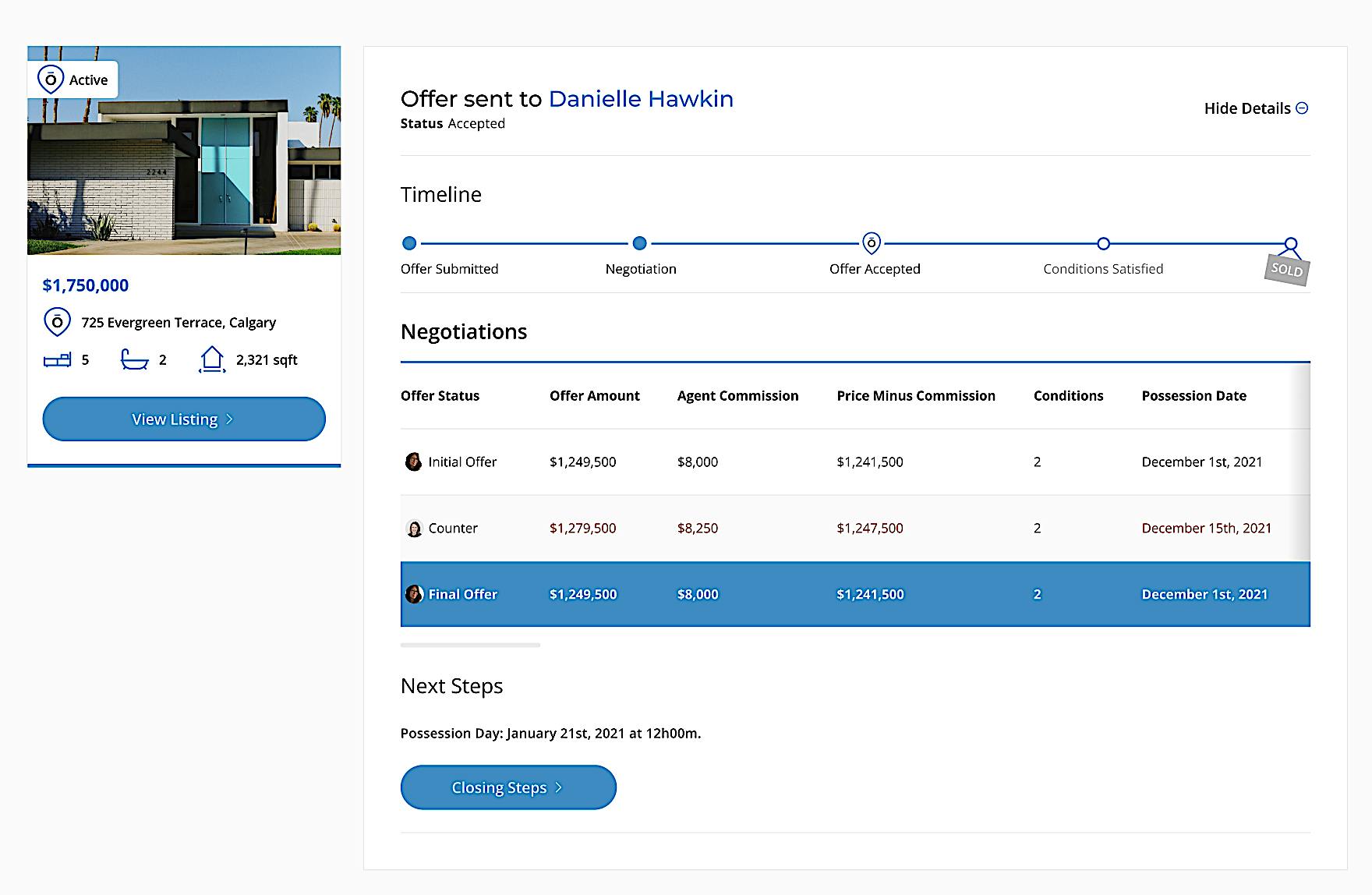 Getting to possession day
Bōde's tools support you all the way to possession day. We offer step-by-step instructions on how to remove conditions and provide the information you need to take to your lawyer to cross the t's and dot i's.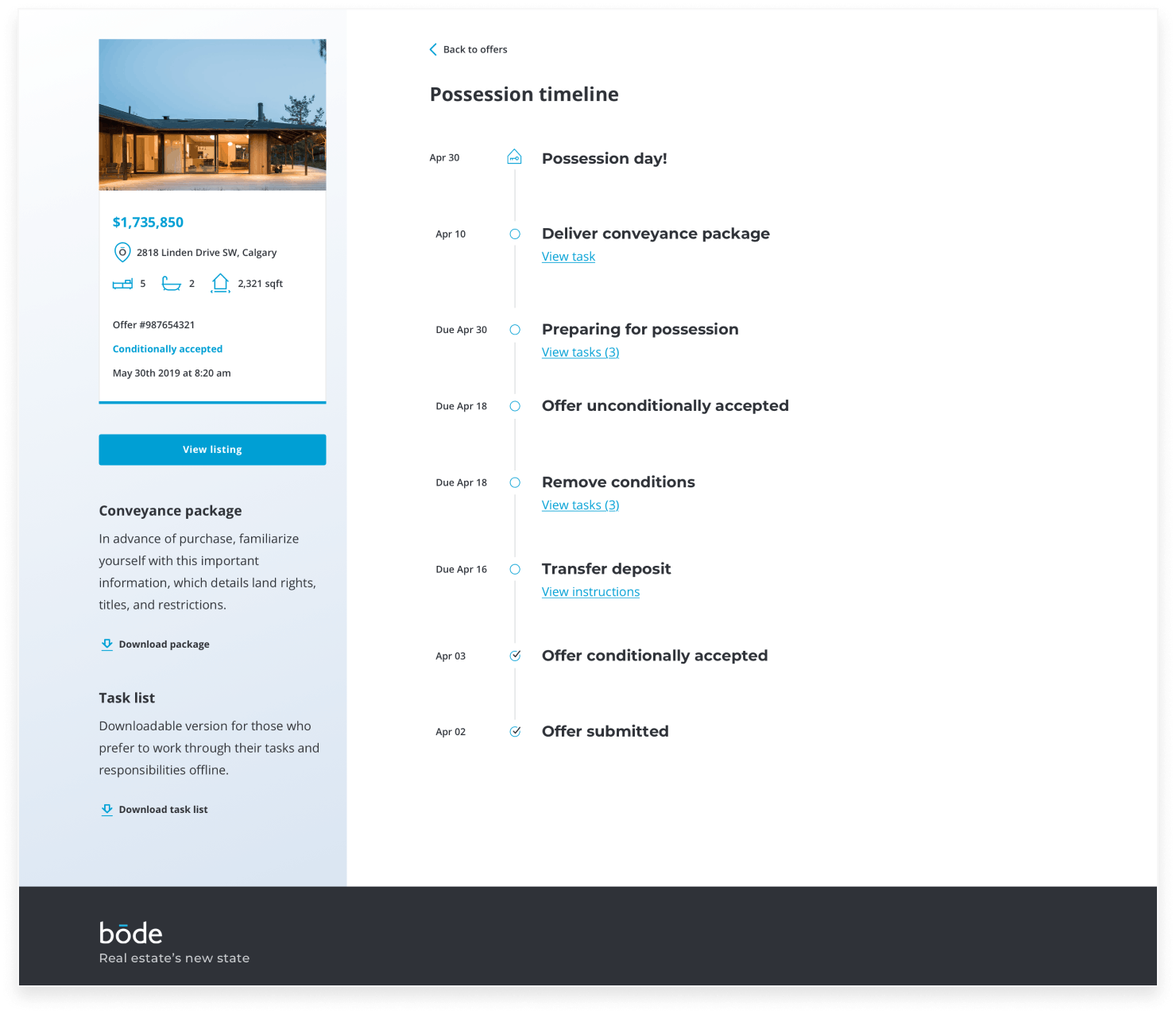 Congratulations!
You just bought a new home - yourself! Not only did you take control over your home transaction, you saved tens of thousands of dollars on commissions. You did it!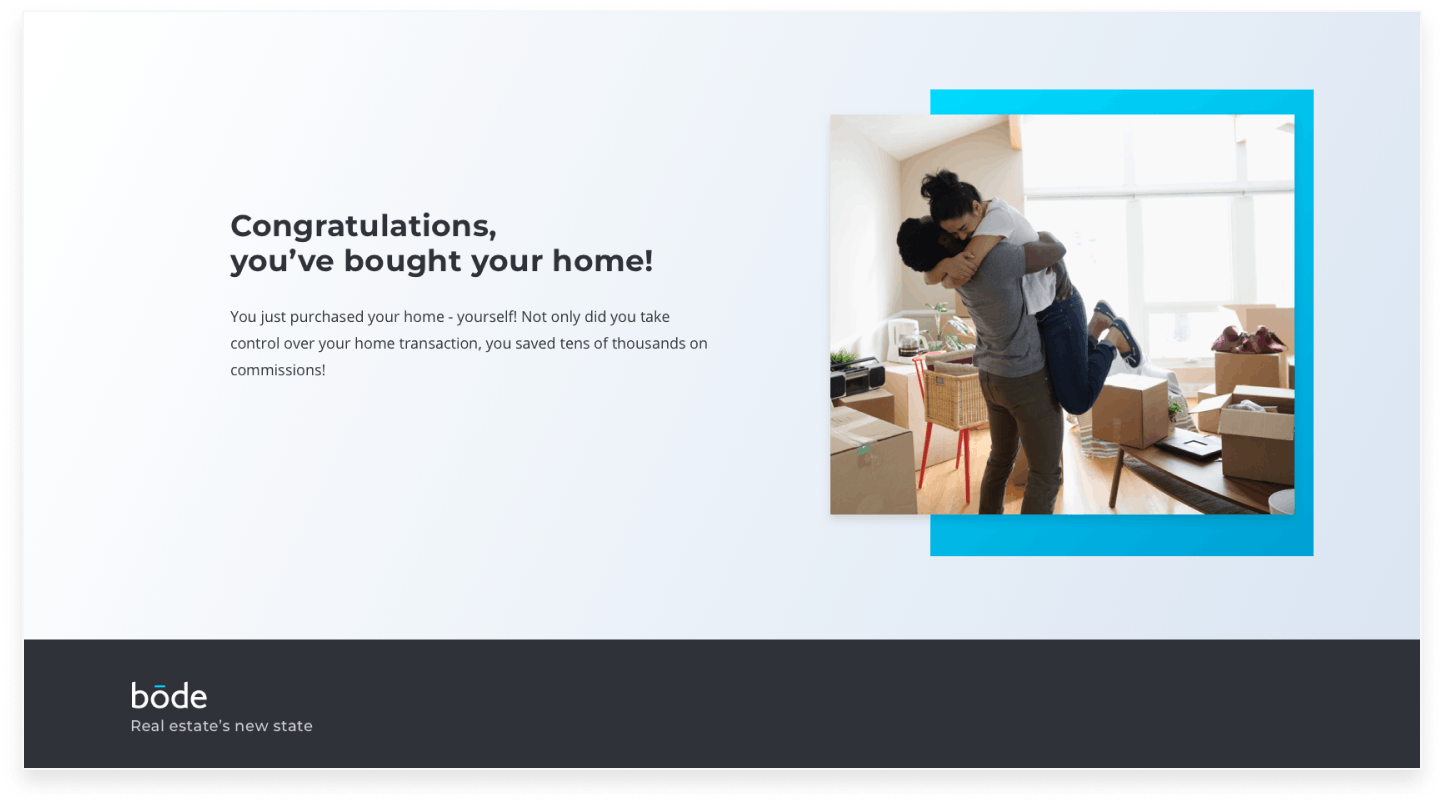 With Bōde you're never buying a home alone
As a Bōde buyer, you are empowered to take the reins on buying your next home - for free. You are also empowered to decide how much (or little) support you would like throughout the process. It's important to understand that there are real people working behind the screens. They are the same marketers, economists, industry insiders, and real estate gurus that make the platform such a complete end-to-end solution. And, most importantly, to know that these seasoned experts are here, and reachable, anytime—by chat, text, or email.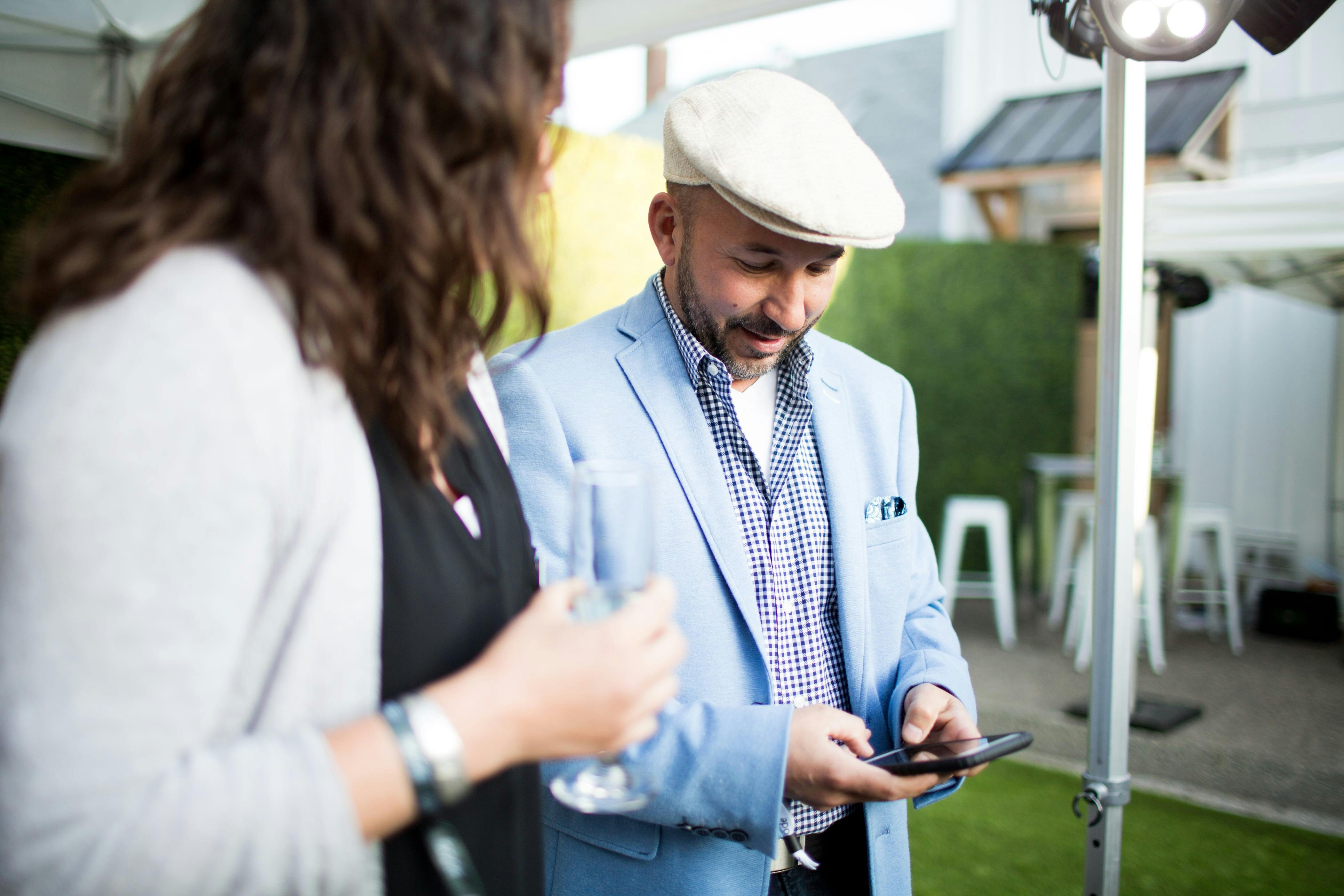 *Bōde maintains real estate licenses in multiple markets and posts to the Multiple Listing Service (MLS®) accordingly. These boards include REALTORS® Association of Edmonton MLS® System, Alberta Real Estate Association (AREA), Alberta West REALTORS® Association, CREB® – Calgary Real Estate Board, CARA – Central Alberta REALTORS® Association, FMREB – Fort McMurray Real Estate Board, GPAAR – Grande Prairie & Area Association of REALTORS®, LDAR – Lethbridge & District Association of REALTORS®, MHREB – Medicine Hat Real Estate Board, RALD – REALTORS® Association of Lloydminster & District, RASCA – REALTORS® Association of South-Central Alberta, Real Estate Board of Greater Vancouver (REBGV),Vancouver Island Real Estate Board (VIREB), Victoria Real Estate Board, Association of Interior REALTORS®, Barrie & District Association of REALTORS® (BDAR) and the Toronto Regional Real Estate Board (TRREB).