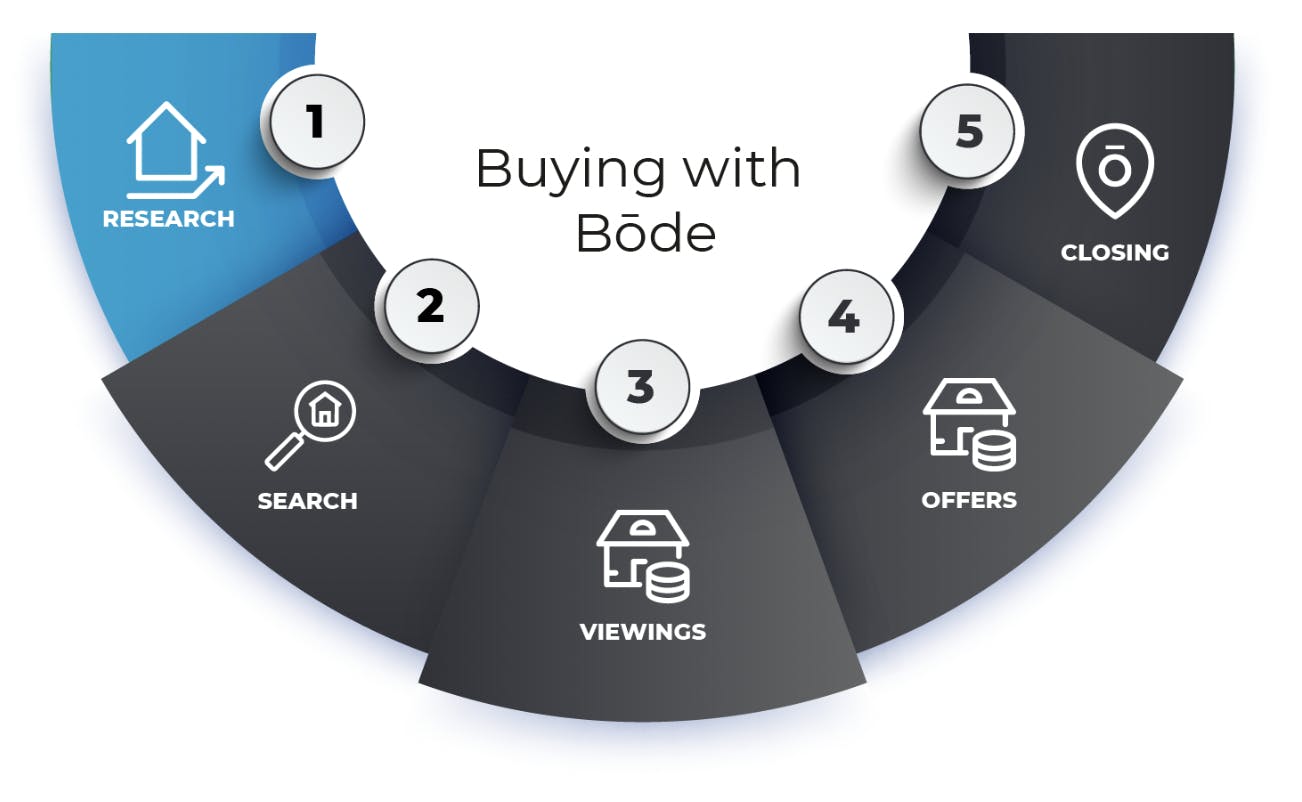 A Home Buyer's Checklist
When you use Bōde to buy a home, we make sure you are armed with all of the information and data you need to purchase the home of your dreams. You will have access to a simplified buying process so that you can make the decisions only the homebuyer can make at the speed you want to make them. When you buy using Bōde – we don't charge you (or the seller) a cent.
Do your analysis
While it's difficult to pinpoint exactly when this phase starts - people often peruse real estate and daydream about their wants and needs (and wants) – committing some time in this getting ready phase will help frame the subsequent activities you complete when shopping for your next home.
Check out the communities you think you might be interested in; Bōde's Market Data tool shows current and historical home transaction trends and the critical information you need to evaluate the market on a neighbourhood by neighbourhood basis.
Browse Market Data
Refined your search down to a couple of communities? Great! Check out Bōde's Sold Data tool to discover the list price, final sale price, and other key metrics for every home that has recently transacted!
Check out Sold Data
Take the guess work out of shopping and access Bōde's Comparables Data. Put your finger on the pulse of your prospective home by looking at recent transactions involving homes just like it! The home's age, style, year built, list price, sold price – and more!
Assess Comparable Homes
Without leaving home, you can get an understanding of your budget and even get approval for a mortgage.
Get approved online