How it works for builders
Get the best value in all market conditions. Take control of selling your homes
As a builder, you are obviously the expert on the homes you build. When you use Bōde to sell your homes, you have the full transparency and data you need to manage the home's transaction and save tens of thousands of dollars. Bōde empowers you and your team to take control of the sales process while building strong and lasting relationships with the modern buyer or their agents and you will be fully supported along the way. Here's how it works.
Select your location to see how Bōde works
Do your market analysis
Understand the market your current homes are in, and plan for future projects by digging into the data on a community level. Now you have access to neighbourhood trends with Market Data, recent sold prices with Sold Data, and similar homes with Comparables.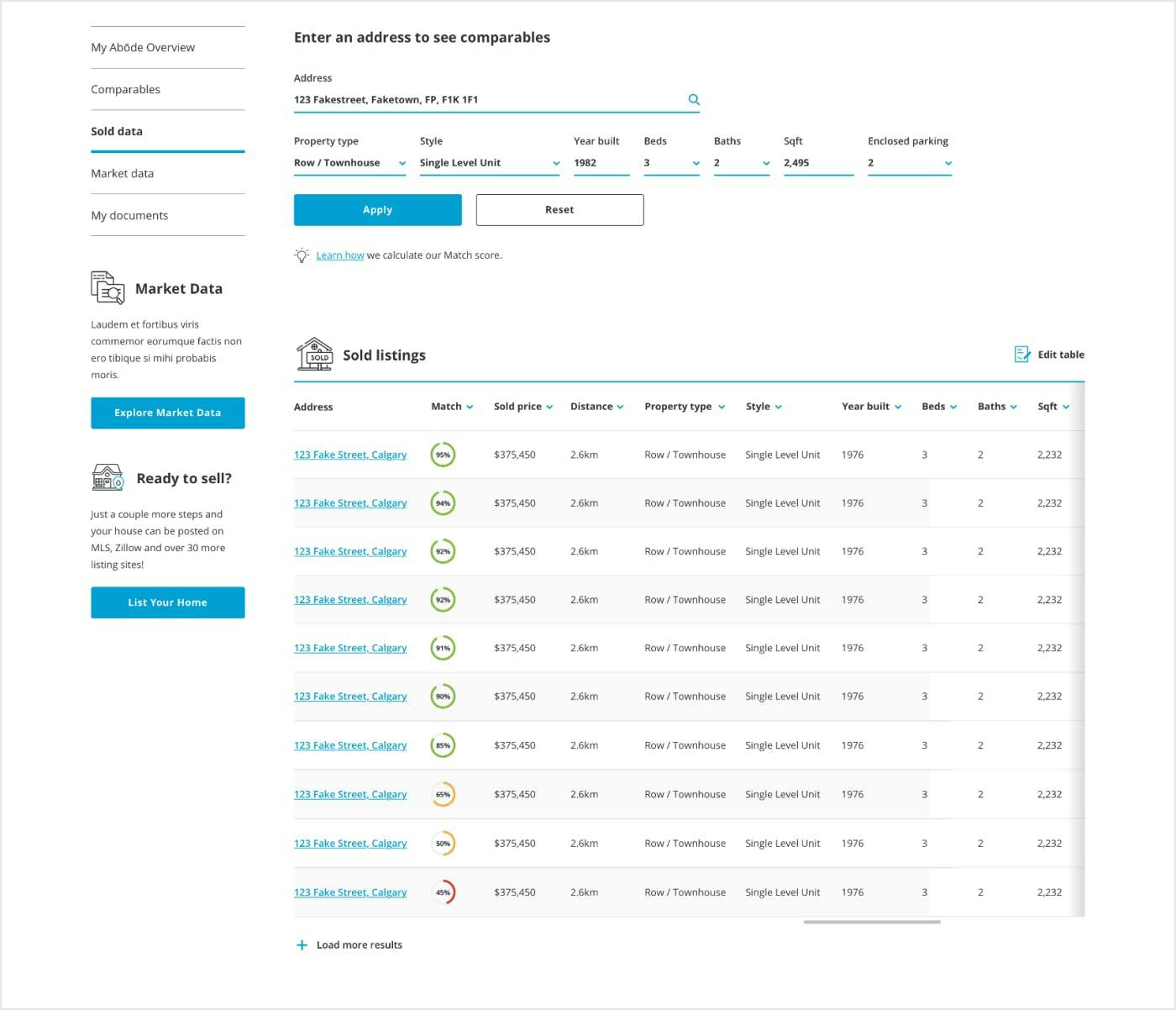 List your homes
At this point, you know your homes down to the studs so who better to sell it? With Bōde, you are in complete control of everything from photos and measurements right down to buyer agent incentives. And, of course, we are always here to help if you need it!
Harness your leads
Not only does Bōde list your homes on MLS®*, Zillow and 100+ other listing sites, we also digitally advertise your homes on Facebook, Instagram and Google. You get the best of both worlds by advertising to buyers with and without agents. Bōde ads drive 200-300% more views to your listings than simply listing it on MLS®*.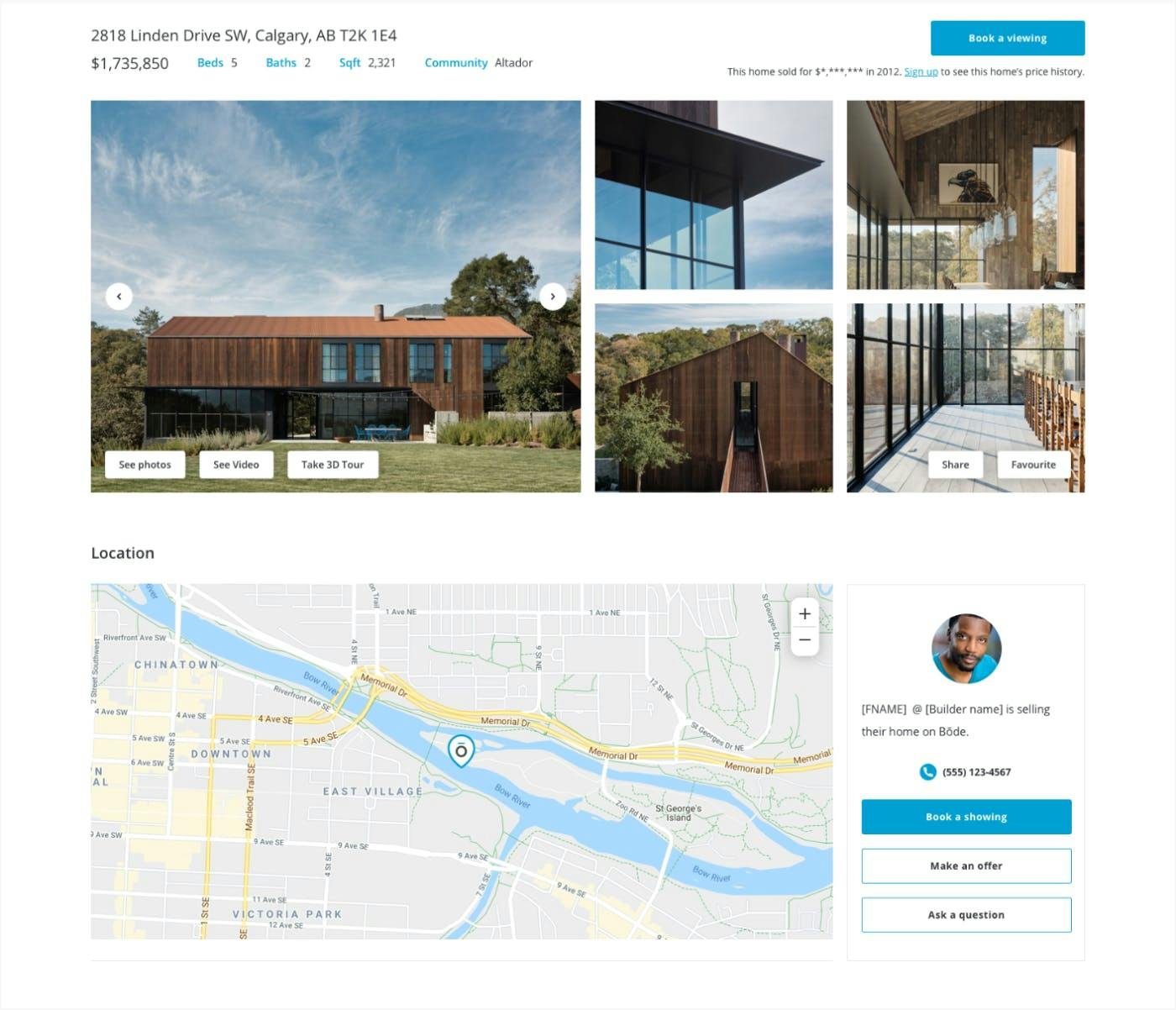 Manage viewings
Taking the reins on viewings will allow you to generate the best leads and get unfiltered feedback directly from buyers. You know everything about this house and can tell the story of why you built it - a buyers dream!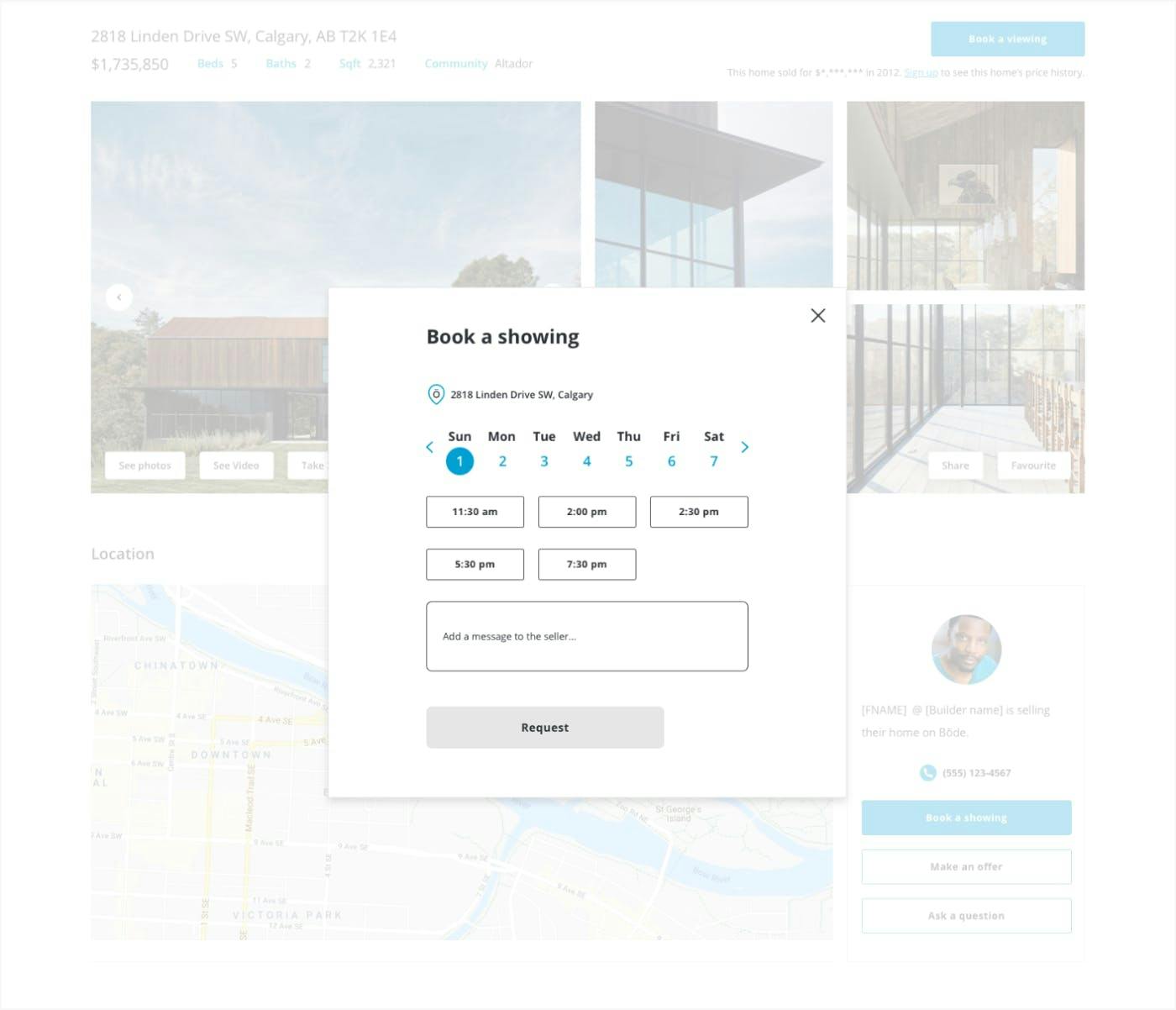 Review offers
Get notified the moment an offer is received, then determine if you would like to accept, reject, or counter. Easily negotiate the deal and chat with the buyer on any device, while avoiding extra paperwork.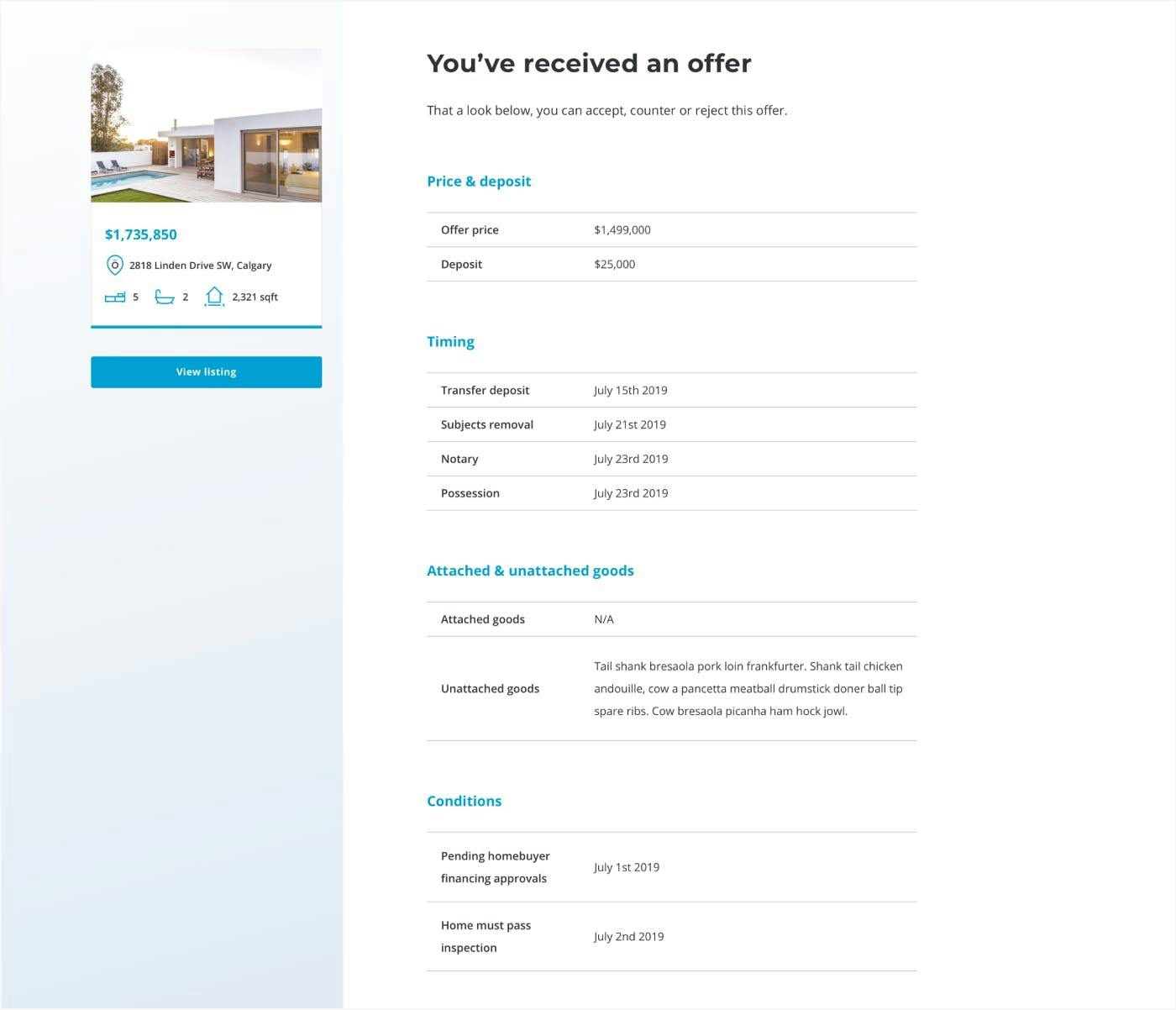 Finalize the deal
When you've come to an agreement with the buyer on their new home purchase, all parties can accept the populated industry-standard contract with any conditions that have been negotiated.
Close with confidence
Once everything is agreed, our online tools create efficient and effective way to possession day. Bōde looks after conveyancing and can provide any support you may need to get to closing.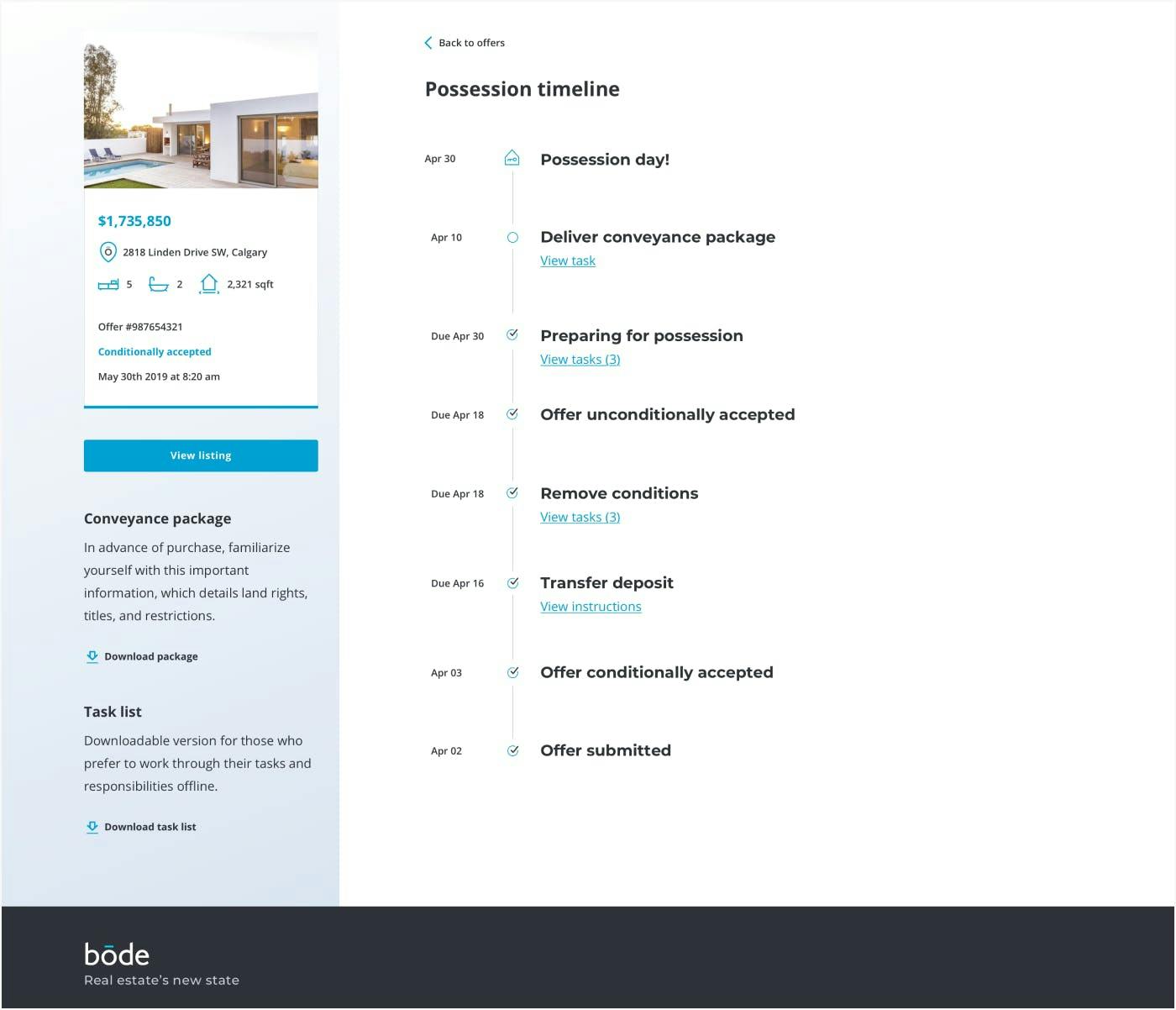 Congratulations!
As a builder, you are able to sell your own homes and pay substantially less when the deal is done as compared to the traditional way. You took the risk, created a beautiful home, now you can keep the money you earned!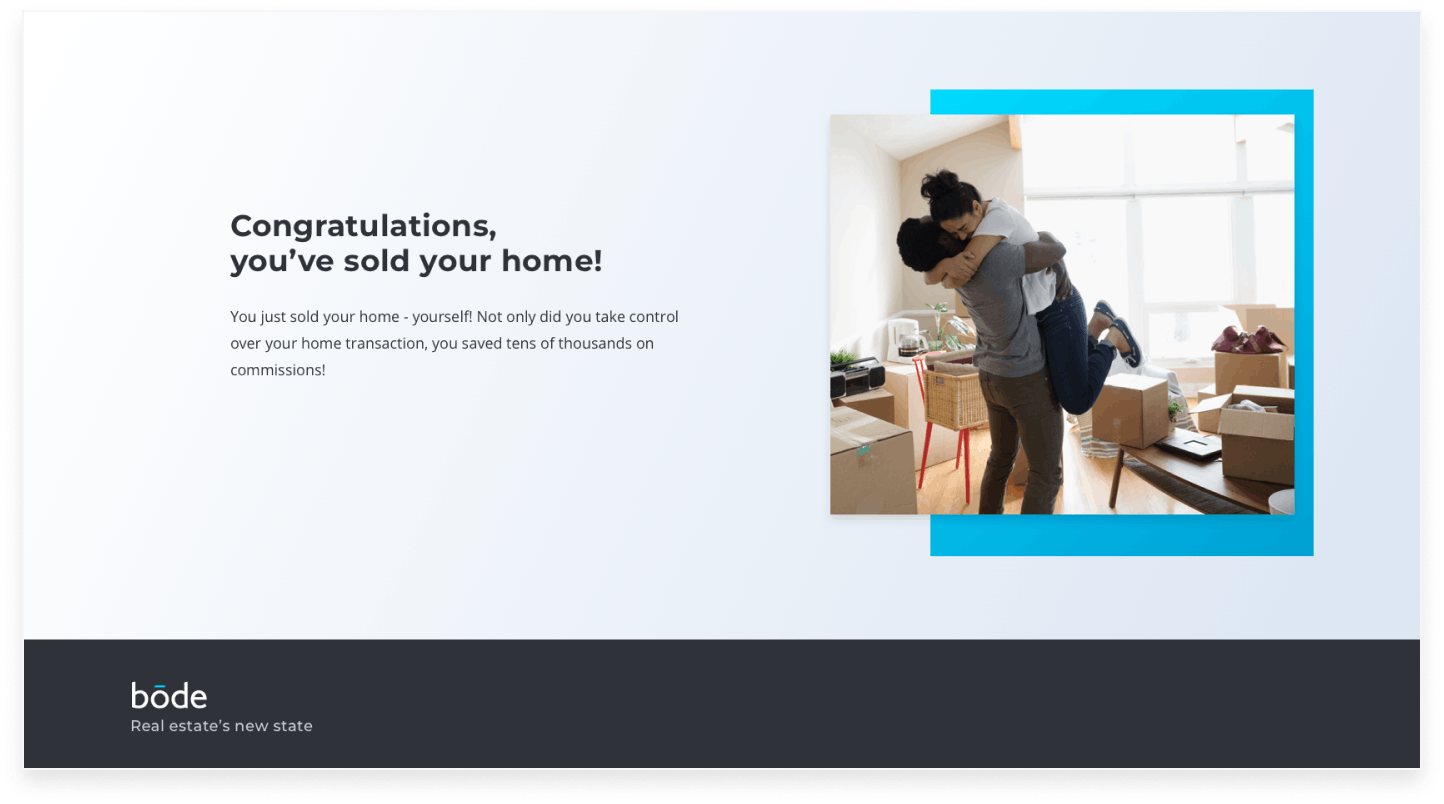 *Bōde maintains real estate licenses in multiple markets and posts to the Multiple Listing Service (MLS®) accordingly. These boards include REALTORS® Association of Edmonton MLS® System, Alberta Real Estate Association (AREA), Alberta West REALTORS® Association, CREB® – Calgary Real Estate Board, CARA – Central Alberta REALTORS® Association, FMREB – Fort McMurray Real Estate Board, GPAAR – Grande Prairie & Area Association of REALTORS®, LDAR – Lethbridge & District Association of REALTORS®, MHREB – Medicine Hat Real Estate Board, RALD – REALTORS® Association of Lloydminster & District, RASCA – REALTORS® Association of South-Central Alberta, Real Estate Board of Greater Vancouver (REBGV),Vancouver Island Real Estate Board (VIREB), Victoria Real Estate Board, Association of Interior REALTORS®, Barrie & District Association of REALTORS® (BDAR) and the Toronto Regional Real Estate Board (TRREB).